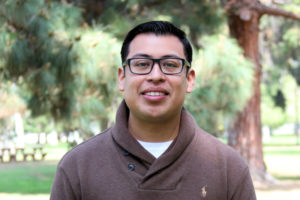 Q&A with Author L. Danny Perez
L. Danny Perez has been writing fiction since the age of 12. Today he teaches inner-city youth in his hometown of Huntington Park, CA.
Danny's debut short story series, "It Runs at Night Volume 1 The Water Boils," has just been released on Amazon. The series follows Carolina, a young girl searching for her missing brother, as she journeys across a desolate and dangerous land. Little does she know the mind-bending terror that lies in wait for her.
"It Runs at Night"  is available on Amazon.com. Read it on Kindle for 0.99 or in print for $5.99.
---
Carolina is such a strong young woman. Can you pinpoint any specific sources of inspiration you had while developing her character?
The only inspiration for Carolina is my mom. About 40 years ago, my mom left her home in Oaxaca all by herself. She's told me stories about her journey and the one recurring feeling that stood out was loneliness. This story is a fictional depiction of how she may have felt being alone through her journey across the border. And that's when the imagination takes over. There's something eerie about being alone in the valley, hearing things all around you through the wind. Luckily, she made it out of there before sundown, but what if she hadn't?
Even though the primary characters are young, there's a dark tension between life and death that permeates this story. Did you hesitate at placing a young character at the center of such a dark tale?
At first I did hesitate. I wasn't sure how the audience would react with young characters in this type of story. But in order to keep with the deep cultural elements of the story, I decided to keep their ages as is. Children in Oaxaca are forced to grow up very quickly. There's no other option. It's all about learning to survive, and that includes harvesting crops, tending to livestock, firing weapons, and getting out of difficult situations. Keeping these elements alive really shows what the youth in Oaxaca know in order to survive.
On the writing process, how did you go from first draft to final product?
This has been a three year work in progress. At first the story started off with Carolina lost in the valley. It got started right away. Then it just went down in flames after that. It went from being lost in the valley to finding out people have resorted to cannibalism. I put it away for a while because I knew I liked the elements of a female protagonist being lost in the valley, but I just didn't know what direction to take it. After a few years, I went back to it and wrote it with more at stake. I had several people read it and give me feedback on the new product. Once it was done, I felt confident that this was the story I wanted to publish as my debut publication. I sent it to an editor and finished it a month after I got the edits back.
Do you have any tips or resources you can share for fellow authors who are hoping to self-publish on Amazon?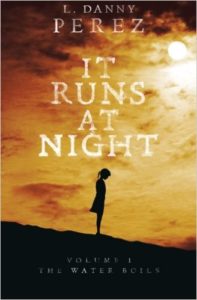 Save money! Depending on which direction you want to take the story, you will be spending a lot of money. From cover design to editing, from self promo to merchandise. Everything, no matter how small the cost is, will add up. Set up a bank account that will help you distinguish book costs and income vs. personal costs and income. Even if your writing is full time, separate incomes and expenses will help out with tax season (this is the banker in me talking).
Social media is your friend! Be sure to connect with as many people as possible. They will only help! Trust your friends to be there to support you, you never know how telling one person about the story will add to the platform you're building. Through word of mouth, my book has reached more readers than I thought possible, and I couldn't be more grateful. 
Look for cover designers that have the option to purchase pre-made covers. This will be A LOT cheaper than starting from scratch. I used the services of CoverQuill.com, and Rena was great! Everything I wanted to change, add, modify she did it in a quick and timely manner. It was my first time going with a cover designer and she made the experience pleasant. I was scared there would be differences of opinion, or she would charge an exponential amount for the changes, but I was wrong. She was always willing to make changes, she didn't charge for many of the changes, and when she did it was anywhere between $5-$15 for the changes. I am definitely going to work with her going forward.
I met Cecil Castellucci at Long Beach Comic Con and she referred me to Word Craft LA for their editing services. They were very affordable, and gave an in-depth analysis of the story through a developmental edit. They were one of the very few list of editors I reached out to that responded in a timely manner and made logical changes. Definitely working with them again.
When can we expect the next portion of the series?
I'm hoping to have Volume 2 out by October, but that may be too ambitious. I'm a teacher hoping to use my summer break to finish up Volume 2, but something always comes up that takes up my time. There's a lot to do during the summer to prepare for the next school year, and I must be prepared in order not to stress out when the year begins. If I manage my time well, October can be a reasonable goal.
---
Stay connected with L. Danny Perez and his work.
As always, thanks for reading!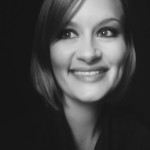 Blair Casey is an amateur hiker, perpetual note scribbler and news junkie. She lives in Fayetteville, Arkansas, with her husband and two cats.